Catering for Conferences Toronto
When it comes to Catering For Conferences Toronto, one name you should consider is The BBQ Gourmet. This catering service specializes in bringing the authentic and flavorful barbecue experience to a wide range of events, including corporate conferences, high-profile meetings, and other professional gatherings.
The BBQ Gourmet is a premier destination for those seeking top-quality, gourmet BBQ catering in Toronto. They are committed to providing delicious, mouthwatering dishes that are sure to impress your guests and meet your conference catering needs.
A conference is not just about the speeches, presentations, or networking opportunities. It's also about providing an exceptional, memorable experience for attendees. This includes the food served. When you choose The BBQ Gourmet for your conference catering in Toronto, you're ensuring a unique, delightful food experience for your attendees.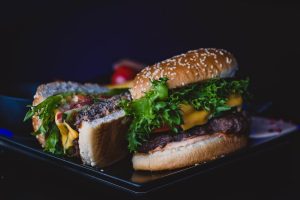 The BBQ Gourmet
Barbecue is a universal favorite. It transcends borders and cultures, making it a versatile choice for any event. With The BBQ Gourmet, you're not just getting any barbecue. You're getting gourmet BBQ food where each dish is meticulously prepared and grilled to perfection. Their menu features a variety of options, from traditional BBQ favourites like pulled pork and brisket to unique twists like BBQ chicken pizza or BBQ spiced popcorn.
Their team of experienced and dedicated chefs understands the importance of quality in every dish. They source fresh, local ingredients and use time-honored grilling techniques to ensure that each plate served is a feast for the eyes and the palate.
The BBQ Gourmet is not just about great food, though, they also offer comprehensive BBQ catering services. With years of experience in catering for conferences and other large-scale events, they understand the unique needs and challenges of these occasions. They offer flexible menu options, on-site cooking and preparation, and professional, courteous service.
Toronto Conference Catering
They are committed to working closely with you to ensure that your event goes off without a hitch. From the early stages of menu planning to the actual event day, they offer their expertise and support. Their goal is to provide a stress-free catering experience for you and an unforgettable dining experience for your attendees.
What sets The BBQ Gourmet apart from other Toronto conference catering providers is their passion for what they do. They don't just provide food; they provide a culinary experience that's sure to make your conference stand out. They understand that food can make or break an event, and they're committed to making sure yours is a resounding success.
Their dedication to quality, attention to detail, and commitment to customer satisfaction have earned them a reputation as one of the top choices when it comes to Catering For Conferences Toronto. They have catered for various businesses and organizations across the city, delivering outstanding food and service that exceed expectations.
BBQ catering services
In conclusion, if you're looking for a unique, delicious, and hassle-free catering experience for your next conference, look no further than The BBQ Gourmet. They combine the hearty, mouthwatering flavors of barbecue with the sophistication and refinement expected at professional events. Their comprehensive range of services, commitment to quality, and passion for what they do make them a top pick for conference catering in Toronto.
Take your conference to the next level with The BBQ Gourmet, where great food meets exceptional service. Make your conference not just a meeting of minds but also a feast for the palate. With The BBQ Gourmet, you're not just getting catering services; you're getting a partner dedicated to making your event a memorable success.
BBQ Catering
Catering For Conferences Toronto has never been this flavorful and satisfying. Choose The BBQ Gourmet for your next event and discover the difference that quality, gourmet BBQ food can make. Your attendees will thank you, and your conference will be the talk of the town.
With The BBQ Gourmet, you're not just catering an event; you're creating an experience. And that, after all, is what a successful conference is all about.