Business Event Food Truck Catering
Are you planning a business event and considering the best catering options to impress your attendees? Why not shake things up a bit and opt for something unique and deliciously irresistible, like BBQ Gourmet Food Truck Catering?
With BBQ Gourmet Food Truck Catering, you not only get a delightful culinary experience but also provide a fun, relaxed, and interactive atmosphere for your event attendees. This innovative catering style has taken the corporate world by storm, with many businesses choosing it for their celebrations, product launches, and general meetings. Let's delve into the delicious world of the BBQ Gourmet Food Truck and find out why it could be the perfect catering solution for your next business event.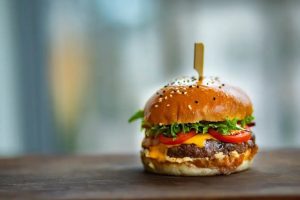 The BBQ Gourmet
Food truck catering has its roots in street food culture, known for its convenience, inventiveness, and diversity. The concept has evolved significantly over the years, and today, food trucks offer a top-rated, gourmet dining experience. Among them, a standout favorite is undoubtedly the BBQ Gourmet Food Truck. Offering a myriad of mouth-watering, smoky, and savory dishes, it's a food lover's delight. If you're tired of the same old spreads at your business events and want to bring a convivial ambiance, BBQ Gourmet Food Truck Catering is the way to go.
The tantalizing aroma of the BBQ Gourmet Food Truck is enough to draw in anyone nearby. Offering a variety of grilled meats, sumptuous sides, and barbecue-themed delights, these food trucks cater to a range of food preferences. Whether your attendees are carnivores, vegetarians, or have specific dietary requirements, you'll find options for everyone.
Everyone loves a good BBQ, and with gourmet twists on classic recipes, the BBQ Gourmet Food Truck offers a unique and memorable dining experience that your attendees won't soon forget. The versatility of the BBQ menu allows for a comprehensive selection, ranging from succulent ribs, smoked sausages, grilled chicken to an assortment of roasted vegetables, coleslaw, and cornbread.
BBQ Gourmet Food Truck
Opting for Business Event Food Truck Catering not only adds a fun element to your event but also provides logistical advantages. The food truck brings everything it needs, which means you won't have to worry about setting up or cleaning up afterwards. It's a fully self-contained kitchen on wheels, ready to serve your guests wherever and whenever you need.
Moreover, food truck catering is a great conversation starter, encouraging interaction among attendees. It creates a relaxed environment that fosters networking and informal discussions, often the most productive part of a business event. Also, it's a fantastic way to show your team and clients that you're innovative and think outside the box, proving that business events don't have to be stuffy and formal.
When planning your business event, consider the BBQ Gourmet Food Truck for a unique, fun, and memorable experience. The delicious food, visual appeal, and novelty of a food truck can make your event stand out. This catering option will not only satisfy your attendees' appetites but also leave a lasting impression.
 Food Truck Services
In conclusion, BBQ Gourmet Food Truck Catering offers a versatile, delicious, and hassle-free solution for your business event. It's an opportunity to break away from traditional catering options and offer your guests a unique culinary experience. Whether you're planning an annual company picnic, a product launch, or a team-building event, the BBQ Gourmet Food Truck is sure to be a crowd-pleaser. It's a decision that will have your attendees talking about your event for months to come.
Remember, the key to a successful business event lies not only in its content and organization but also in the food you offer. So, make your event unforgettable with BBQ Gourmet Food Truck Catering.