Buffet Catering for Business Toronto
When planning a business event, one of the most crucial aspects to consider is the food. A high-quality, delicious meal can make a significant difference in the overall experience of your guests. That's where Buffet Catering for Business in Toronto – The BBQ Gourmet comes into the picture.
The BBQ Gourmet is a leading name in the Toronto catering industry, especially when it comes to buffet catering for business events. With an extensive menu featuring mouth-watering BBQ dishes and a team of experienced chefs and caterers, they ensure your corporate event is a memorable one.
BBQ Catering for Business Events in Toronto
The BBQ Gourmet takes pride in offering a wide range of BBQ dishes that are cooked to perfection. From succulent ribs and juicy chicken to flavorful pulled pork and tender beef, your guests are guaranteed to enjoy a dining experience that they won't soon forget.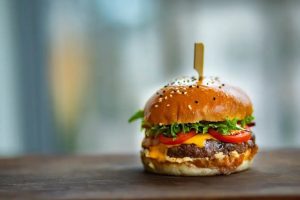 The BBQ Gourmet
Business catering in Toronto demands high-quality, delicious food to satiate the diverse palate of attendees. The BBQ Gourmet uses only the freshest ingredients in their dishes, ensuring that every bite is a burst of flavors.
Gourmet Buffet Catering for All Occasions
Corporate events come in all shapes and sizes, and so do the catering needs. The BBQ Gourmet's Buffet Catering for Business in Toronto is suitable for all types of corporate events, including seminars, product launches, team building activities, and office parties.
With gourmet buffet catering, you can ensure that your guests have access to a variety of dishes. Whether they prefer BBQ ribs, char-grilled vegetables, or delectable desserts, every guest will find something to tickle their taste buds.
Customizable Menu to Suit Dietary Preferences
In today's world, dietary preferences and restrictions are a common concern. With The BBQ Gourmet, this won't be a problem. They offer a customizable menu to cater to various dietary needs, including vegetarian, vegan, and gluten-free options.
Moreover, The BBQ Gourmet's team of experienced chefs are adept at creating dishes that not only cater to these preferences but also ensure the food is just as tasty, making your business event a hit among all attendees.
Business Catering Toronto
Toronto Catering Services – Prompt and Professional
The BBQ Gourmet is known for its prompt and professional catering services in Toronto. They understand the importance of timing in a business event and ensure that the food is ready right when you need it.
Moreover, their team of trained servers maintains the highest standards of service, ensuring that your guests are well taken care of throughout the event.
BBQ Catering Toronto
When it comes to Buffet Catering for Business in Toronto, The BBQ Gourmet is a name you can trust. With their savory BBQ menu, professional service, and customizable options, they have all the ingredients necessary to make your business event a success.
Whether you're hosting a corporate luncheon, an office party, or a large-scale industry conference, let The BBQ Gourmet take care of the catering. Your guests will savor the flavors, and you will relish the success of a well-organized, well-catered event.
Reach out to The BBQ Gourmet for all your buffet catering needs in Toronto. When it comes to catering for business events, they are the specialists who deliver not just good food, but an unforgettable culinary experience.