Breakfast Corporate Catering Toronto
Breakfast is often referred to as the most important meal of the day, but in the corporate world, it can also be the most tedious. With the same standard Continental spread at every meeting, office breakfast can oftentimes lack excitement. Enter The BBQ Gourmet, a leading name in Breakfast Corporate Catering in Toronto that promises to turn your routine office breakfast into an extraordinary gastronomic experience.
The BBQ Gourmet is acclaimed for its unique approach to catering, infusing the traditional breakfast with a BBQ twist. They've taken corporate breakfasts in Toronto to another level, providing a wide range of delicious, hearty meals that can kick start anyone's day on a high note. Gone are the days of dull, uninspiring breakfasts. With The BBQ Gourmet, every morning becomes an opportunity to indulge in a culinary delight.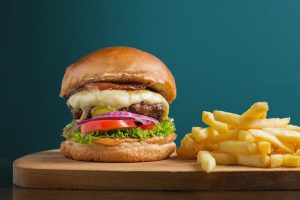 The BBQ Gourmet
Renowned for its diverse menu, The BBQ Gourmet prides itself on delivering mouth-watering meals that cater to everyone's appetite. Whether you're looking for a full English spread, a healthy fruit and granola platter, or their signature BBQ breakfast, The BBQ Gourmet has got you covered. Their approach to Breakfast Corporate Catering in Toronto is all about incorporating the warmth of home cooking with the precision of professional catering, ensuring an unforgettable dining experience every time.
The BBQ Gourmet's commitment to quality is evident in their use of freshest, locally sourced ingredients in every meal they prepare. This dedication to freshness not only translates into superior taste but also promotes healthier eating options. With The BBQ Gourmet at the helm of your breakfast corporate catering in Toronto, you can be assured of a meal that's as nutritious as it is delectable.
But what truly sets The BBQ Gourmet apart is their exemplary service. They understand the importance of punctuality in the corporate world and strive to deliver their services on time, every time. Their staff is trained to handle events of all sizes, ensuring that your office breakfast goes off without a hitch. They are experts in managing the logistics of corporate events, taking care of everything from setup to cleanup, allowing you to focus on what matters most – your meeting.
Corporate Events
Moreover, The BBQ Gourmet's dedication to sustainability sets a benchmark in the industry. They prioritize the use of eco-friendly packaging and processes, ensuring that your office breakfast leaves minimal carbon footprint. This commitment to social responsibility makes The BBQ Gourmet an ideal partner for businesses that value sustainability.
In a world where breakfast has become an overlooked meal, The BBQ Gourmet is changing the narrative. They understand that a good breakfast can set the tone for the rest of the day, and they strive to make every breakfast a memorable one. Their innovative approach to Breakfast Corporate Catering in Toronto ensures that your office breakfast is more than just a meal – it becomes a morale-boosting event that everyone looks forward to.
Office Breakfast
The BBQ Gourmet is more than just a catering service. They are a team of culinary enthusiasts who are passionate about food and committed to delivering an outstanding dining experience. So, the next time you're planning an office breakfast, remember The BBQ Gourmet – a name synonymous with excellent Breakfast Corporate Catering in Toronto.
In conclusion, The BBQ Gourmet offers an exciting twist to the traditional office breakfast, bringing the flavors of the grill to the corporate world. Their commitment to quality food, exemplary service, and sustainability makes them a go-to choice for Breakfast Corporate Catering in Toronto. So, enliven your office mornings with The BBQ Gourmet, and see the difference it makes to your team's morale and productivity.