Best BBQ Catering Toronto
When it comes to top-notch BBQ catering in Toronto, The BBQ Gourmet undoubtedly reigns supreme. Their exceptional service, mouthwatering menu, and dedication to delivering the highest quality BBQ experience make them a standout in the industry. In this article, we will delve into what makes The BBQ Gourmet the best BBQ catering service in Toronto.
The BBQ Gourmet is a name synonymous with delectable BBQ flavors and unparalleled service in Toronto. Boasting years of experience, they are veterans in the field of gourmet BBQ catering. With their impressive team of professional chefs and catering experts, The BBQ Gourmet has built a reputation for delivering impeccable service and tantalizing dishes that leave a lasting impression.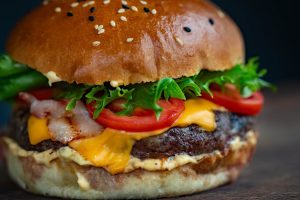 The BBQ Gourmet
One of the key reasons why The BBQ Gourmet stands tall among the top BBQ caterers in Toronto is their extensive menu, meticulously designed to cater to diverse palates. They offer an assortment of BBQ dishes, from classic staples such as smoked ribs and pulled pork to unique specialty items like their famous grilled portobello mushrooms and pineapple skewers. These diverse options ensure that every BBQ event catered by The BBQ Gourmet is a feast for the senses.
At The BBQ Gourmet, they understand that each BBQ party is unique, and they customize their services to meet the specific needs of each event. Whether you're hosting a small, intimate gathering or a large corporate event, they have the resources and expertise to handle it. They take the time to discuss your needs, understand your preferences, and plan accordingly to ensure your event is a roaring success.
Another aspect that sets The BBQ Gourmet apart is their commitment to quality. They use only the finest ingredients and adhere to strict preparation standards to ensure their dishes meet the highest quality standards. Plus, their team of experienced chefs are well-versed in the art of BBQ, guaranteeing that every dish they serve is cooked to perfection and packed with flavor.
BBQ catering services
The BBQ Gourmet is not just about providing delicious food; they also offer professional BBQ catering services to make your event run smoothly. Their staff is trained to handle every aspect of the event, from setup to cleanup, allowing you to relax and enjoy your party without any stress. They also provide all necessary equipment, so you don't have to worry about logistics.
When it comes to pricing, The BBQ Gourmet delivers excellent value for money. They offer various packages to suit different budgets, ensuring that you can enjoy their top-quality BBQ catering services without breaking the bank. Additionally, they are transparent about their pricing, so you know exactly what you're getting for your money.
The BBQ Gourmet's commitment to customer satisfaction is evident in the glowing reviews they receive. Clients consistently praise their delicious food, professional service, and attention to detail. They are particularly lauded for their ability to cater to large events without compromising on quality or service.
Gourmet BBQ catering
In conclusion, when you're looking for the best BBQ catering in Toronto, The BBQ Gourmet should be at the top of your list. Their delicious food, excellent service, and commitment to quality make them a standout choice. Whether you're planning a small backyard BBQ or a large corporate event, you can rely on The BBQ Gourmet to deliver a memorable experience.
Next time you're planning a BBQ event, remember that great BBQ catering is more than just delicious food; it's also about professional service and a commitment to quality. And on all these fronts, The BBQ Gourmet truly shines. So why wait? Treat your guests to the best BBQ Catering Toronto has to offer with The BBQ Gourmet.