BBQ Food Delivery Toronto
Rejoice, food lovers in Toronto! It's time to indulge your taste buds in the most appetizing culinary experience with The BBQ Gourmet, your one-stop solution for the best BBQ Food Delivery in Toronto. Whether you are planning a family get together or just want to enjoy a quiet dinner at home, our BBQ food delivery service promises to offer an unparalleled gastronomic adventure right at your doorstep.
Being one of the most sought-after BBQ food delivery services in Toronto, The BBQ Gourmet specializes in creating traditional Southern-style smoked delicacies that are slow-cooked to perfection. Our team of highly skilled chefs ensures that every dish exudes the authentic taste and aroma of the classic BBQ, making your meal an unforgettable experience.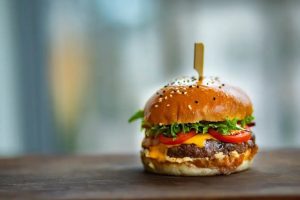 The BBQ Gourmet
The BBQ Gourmet stands out amongst Toronto's BBQ food delivery services for several reasons. Our commitment to quality, exceptional customer service, and our wide selection of mouth-watering BBQ fare, all contribute to making us the preferred choice for BBQ lovers across the city.
Authentic Tastes: Our priority is to deliver the true taste of BBQ in every bite. Our chefs meticulously select the best quality meats and marinate them in our secret blend of spices before slow-cooking over a wood fire to draw out the full flavour.
Variety in Menu: Our menu boasts a wide variety of options to cater to all tastes. From succulent ribs and smoked chicken to grilled vegetables and vegan options, we ensure everyone's preferences are catered to.
Easy Online Orders: We understand the value of your time. Hence, we have an easy-to-navigate online ordering platform for all our customers, facilitating quick and hassle-free BBQ food delivery in Toronto.
Prompt Delivery: Our team ensures that your favourite BBQ dishes reach you fresh and hot, delivered right to your doorstep in the quickest possible time.
BBQ Catering: Apart from regular deliveries, The BBQ Gourmet also specializes in BBQ catering for parties, events, and corporate gatherings. We ensure your guests enjoy an authentic BBQ experience that they will remember for a long time.
BBQ Catering
Whether you are craving a juicy pulled pork sandwich, some tangy BBQ chicken wings, or a hearty brisket platter, The BBQ Gourmet guarantees to satiate your BBQ cravings like no other. We strive to make your BBQ food delivery experience in Toronto as smooth and enjoyable as possible, ensuring you keep coming back for more.
When you want to indulge in the best BBQ in Toronto, all you have to do is place your order online, sit back, and wait for our delivery team to bring the deliciousness right to your door. So, the next time you're in the mood for some smoky, succulent BBQ, remember – The BBQ Gourmet is just a click away!
Best BBQ in Toronto
At The BBQ Gourmet, we take pride in our BBQ Food Delivery service that lets you enjoy the most authentic BBQ dishes in the comfort of your home or office in Toronto. Our aim is to make your BBQ experience as seamless and pleasurable as it can be. So, try our BBQ food delivery today and let us bring the magic of authentic BBQ to you.