BBQ Event Catering
Barbeque (BBQ) enthusiasts in Toronto have a reason to rejoice with the premier BBQ Event Catering services of The BBQ Gourmet. This well-established and highly sought-after caterer elevates the experience of BBQ dining to new heights. Offering a rich variety of delicious BBQ menu ideas, they cater to all your event needs with an irresistible aroma of quality grilled food.
The BBQ Gourmet specializes in BBQ Event Catering in Toronto, delivering an unforgettable gastronomic experience to food lovers. Whether it's a corporate event, a backyard party, or a large social gathering, they offer a customized culinary journey full of flavors, textures, and aromas that seduce your senses. Their unique blend of traditional BBQ practices with innovative cooking techniques and locally sourced ingredients make them a top choice for event catering in Toronto.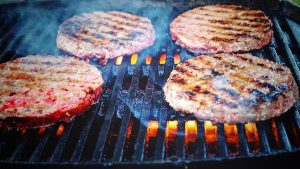 The BBQ Gourmet
At The BBQ Gourmet, BBQ catering means more than just grilling meat. It's about creating an atmosphere of joy and camaraderie, where people can connect over delicious food. Their team of professional caterers meticulously plans and executes every detail of your event, ensuring a seamless, enjoyable, and memorable experience for your guests.
Their extensive menu offers a diverse range of BBQ delicacies, including tender brisket, juicy ribs, succulent chicken, and flavorful sausages. Complementing their meat offerings are mouth-watering sides such as grilled vegetables, fresh salads, and indulgent desserts. The BBQ Gourmet provides BBQ catering services in Toronto that cater to diverse dietary requirements, including vegetarian, vegan, and gluten-free options.
One of the things that set The BBQ Gourmet apart from other BBQ catering services in Toronto is their commitment to quality. They source their ingredients from local farmers and suppliers, ensuring the freshest, most flavorful food. Their meats are painstakingly marinated and slow-cooked over an open flame to achieve the perfect balance of smoky, savory, and sweet flavors.
BBQ Catering Services
Moreover, The BBQ Gourmet takes pride in their outstanding customer service. From the moment you place your order to the final clean-up after your event, their team is there to assist you every step of the way. They work closely with you to understand your event requirements, create a customized menu, and ensure a hassle-free, enjoyable experience for your guests.
But their services extend beyond just food. The BBQ Gourmet also offers event planning assistance, helping clients with venue selection, décor, entertainment, and other logistic details. Their comprehensive packages make them the one-stop solution for all your BBQ catering needs in Toronto.
In line with their commitment to sustainability, The BBQ Gourmet uses eco-friendly practices in their operations. They use biodegradable serving materials and ensure that food waste is minimized. They believe in giving back to the community by sourcing local produce and partnering with local businesses.
BBQ Catering Toronto
To sum it up, The BBQ Gourmet is more than just a BBQ catering service. They offer a complete BBQ event experience that combines delicious food, excellent customer service, and a commitment to sustainability. It's no wonder they're considered one of the top choices for BBQ event catering in Toronto.
So, if you're planning a BBQ event, look no further than The BBQ Gourmet. With their top-notch catering services, exceptional menu, and unparalleled customer service, they guarantee an event that will leave your guests raving about it for days. Choose The BBQ Gourmet for an unforgettable BBQ experience in Toronto.