BBQ Catering Services Toronto
If you're a fan of grilled delicacies, you've probably heard about the BBQ Gourmet, one of the top BBQ Catering Services in Toronto. The company has set new standards in the culinary world with its mouth-watering recipes and professional catering services. Whether you're hosting a birthday party, corporate event, or wedding, their services will turn your event into a memorable experience.
The BBQ Gourmet has been serving the Toronto community and its neighbours for years, providing BBQ Catering Toronto residents love and crave. The catering service specializes in barbecuing a wide selection of meats, ranging from juicy steaks to succulent ribs, all cooked to perfection. The secret to their irresistible food lies in their unique grilling techniques, marinating processes, and high-quality ingredients.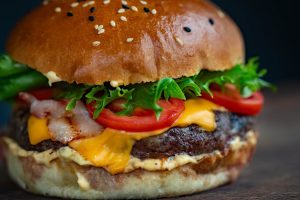 The BBQ Gourmet
When it comes to BBQ Catering in Toronto, the BBQ Gourmet is a name that stands out. They have a remarkable team of professional chefs and event planners who strive to provide the best catering experience. They understand every client's unique needs and tailor their services to meet these requirements, resulting in customer satisfaction.
Apart from their excellent service, what sets the BBQ Gourmet apart from other Toronto BBQ Catering services is their diverse menu. They offer a wide array of dishes that cater to various dietary preferences. Whether you're a meat lover, a vegan, or a vegetarian, they have something for everyone.
The BBQ Gourmet's mouth-watering menu, combined with their exemplary service, makes them the go-to choice for anyone seeking Gourmet BBQ Catering. Their expertise in barbecue grilling has earned them a solid reputation, with many customers vouching for their delicious food and unsurpassed service.
Toronto BBQ Catering
In addition to their regular barbecuing services, the BBQ Gourmet offers cooking classes for those interested in mastering the art of grilling. They share their special recipes, tips, and tricks, allowing BBQ enthusiasts to recreate their favourite dishes at home. This demonstrates their dedication to not only serving great food but also engaging with their community.
Another unique feature of this BBQ Catering Service in Toronto is their environmentally friendly approach. They believe in sustainable practices and ensure minimal waste production during their events. They use biodegradable materials wherever possible, contributing to a healthier planet.
Gourmet BBQ C atering
Booking the BBQ Gourmet is simple, thanks to their user-friendly website. Customers can browse through their extensive menu, choose their preferred dishes, and book their services with just a few clicks. The company also offers customizable packages to suit different budgets, making their services accessible to everyone.
The BBQ Gourmet also provides top-notch corporate catering services. They understand the importance of impressing clients and employees, and with their exquisite food and excellent service, they guarantee a successful event. Their team takes care of everything, from setting up the food stations to cleaning up after the event, allowing you to focus on your guests.
BBQ Catering Toronto
If you're planning to host an event and are in search of a reliable catering service, consider the BBQ Gourmet. Their exceptional food, professional staff, and commitment to customer satisfaction make them the top choice for BBQ Catering Services in Toronto. Whether it's a small gathering or a large event, they promise to deliver an unforgettable culinary experience.
In conclusion, if you're looking for the best BBQ Catering Services in Toronto, your search ends with the BBQ Gourmet. Their dedication to quality, variety, and customer satisfaction has earned them a place among the top Toronto BBQ Catering services. So, wait no more; delight your guests with the gourmet BBQ experience they deserve.