BBQ Catering Richmond Hill
Are you planning an event in Richmond Hill and looking for the perfect BBQ catering service to make it memorable? Look no further than The BBQ Gourmet, the leading name in BBQ Catering Richmond Hill. Known for our delectable barbeque dishes and exceptional service, we have provided unforgettable catering experiences for all kinds of events, from casual backyard parties to upscale corporate events.
At The BBQ Gourmet, we understand that no two events are the same. That's why we provide bespoke BBQ catering services, tailored to your unique needs and preferences. Whether it's a cozy family gathering or a large outdoor event, we bring the same dedication and passion to every job. We take pride in our ability to offer an unmatched culinary experience that adds a dash of flavour to your event.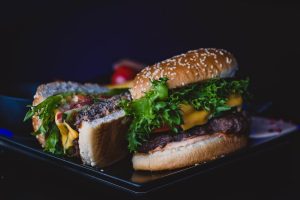 The BBQ Gourmet
Our team at The BBQ Gourmet consists of professional chefs and catering experts who have years of experience in the industry. They are passionate about what they do and are committed to delivering top-notch barbeque catering services in Richmond Hill. They're skilled in preparing a wide array of mouth-watering barbeque dishes, guaranteed to satisfy even the most discerning palate.
We believe that great barbeque is all about the quality of ingredients. At The BBQ Gourmet, we use only the highest-quality meats and freshest ingredients, locally sourced from trusted suppliers. Our BBQ dishes are cooked to perfection, slow-smoked over hardwood for that authentic barbeque flavour that has made us the trusted choice for BBQ Catering Richmond Hill.
Our menu offers a wide range of options to please every guest. From succulent pulled pork and juicy beef brisket to smoked chicken and tantalizing ribs, there's something for everyone at The BBQ Gourmet. And let's not forget our delectable sides like creamy coleslaw, crispy fries, and flavour-packed baked beans.
Event Catering
Besides our delicious food, what sets us apart is our exceptional service. From the moment you contact us for a quote to the time we pack up and leave your venue, our aim is to make your experience as smooth and stress-free as possible. Our staff is professional, courteous, and focused on ensuring your event is a success.
We understand that hosting an event can be challenging. That's why we offer a comprehensive BBQ catering service that takes care of everything, from setting up the barbeque station to serving your guests and cleaning up after. Our goal is to ensure you can relax and enjoy your event while we take care of the rest.
As a well-established name in BBQ Catering Richmond Hill, we have catered for countless events and earned numerous glowing testimonials from satisfied customers. We are fully licensed and insured, providing you with complete peace of mind when you choose us for your BBQ catering needs.
Outdoor Catering
In conclusion, when you're searching for the best BBQ Catering Richmond Hill has to offer, The BBQ Gourmet is a name you can trust. We combine mouth-watering food, professional service, and competitive pricing to deliver an experience that is second to none. So next time you're planning an event, remember The BBQ Gourmet – the perfect choice for exceptional BBQ catering in Richmond Hill.
For a BBQ experience like no other, get in touch with our team at The BBQ Gourmet today. Let us bring your event to life with our delectable barbeque dishes and outstanding service.