BBQ Catering Reviews Toronto
In the vibrant city of Toronto, an array of BBQ catering services are competing to serve the most succulent, mouth-watering barbecues to satisfy all palates. One catering service that has been highly acclaimed is The BBQ Gourmet. For those planning an event, here is an in-depth look at the BBQ Catering Reviews Toronto has available for this standout BBQ catering service.
The BBQ Gourmet is one of the most popular and well-respected catering services in Toronto. They specialize in offering an extensive menu of BBQ dishes and other comfort food options. The BBQ Gourmet has established its reputation for delivering high-quality service and delicious food, making it a preferred choice for various events such as corporate functions, weddings, and social gatherings. The BBQ Catering Reviews Toronto customers have posted highlight the consistency in their flavorful BBQ dishes, courteous staff, and reliable service.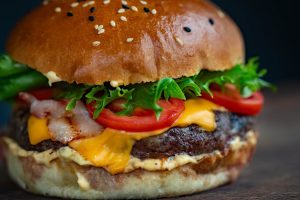 The BBQ Gourmet
One of the most commended aspects of The BBQ Gourmet is their menu diversity. The selection ranges from classic BBQ staples like pulled pork and brisket to unique choices like the apple smoked salmon. Vegetarians and vegans are not left out, as the menu includes dedicated options catering to their dietary needs. The BBQ Catering Reviews Toronto gourmets provide, consistently mention the delectable flavours provided in each dish, leaving everyone satisfied regardless of dietary restrictions.
Additionally, The BBQ Gourmet is known for its dedication to quality. Sourcing fresh, local ingredients, they ensure all dishes are of the highest quality. They take pride in their slow-cooked, smoked meat, which is known to fall off the bone with a slight tug and melt in the mouth with every bite. The BBQ Catering Reviews Toronto has to offer for this establishment consistently praise the attention to detail in each dish.
Their top-notch service does not stop at the food. The BBQ Gourmet is lauded for its exceptional customer service. They work closely with their clients to meet their specific needs, providing customized menus and service plans tailored to each event. Their staff is professional, friendly, and attentive, ensuring all guests are well taken care of. The BBQ Catering Reviews Toronto customers have left indicate that The BBQ Gourmet's commitment to customer satisfaction is second to none.
Barbecue Catering
The BBQ Gourmet also sets itself apart with its commitment to the environment. They adhere to sustainable practices, including composting and recycling, which goes beyond the typical scope of catering services. This responsible approach is highly applauded in the BBQ Catering Reviews Toronto customers have shared.
As for the pricing of their services, The BBQ Gourmet offers a reasonable and competitive rate, considering the quality of food and service they provide. According to the BBQ Catering Reviews Toronto event planners have shared, the value received is well worth the cost.
In conclusion, The BBQ Gourmet is a top choice for BBQ catering in Toronto. The positive barbecue catering reviews they have accumulated is a testament to their consistent delivery of delicious food, excellent customer service, and commitment to sustainability. Whether you're planning a corporate event, a wedding, or a casual party, The BBQ Gourmet provides a BBQ experience that is sure to impress your guests and satisfy their taste buds.
Toronto Catering Services
If you're in the market for a BBQ Catering service in Toronto, The BBQ Gourmet is worth considering. The positive BBQ Catering Reviews Toronto has for this catering service make it a standout choice for anyone wanting to add some delicious barbecue flavours to their event.
Remember, a memorable event is not just about the occasion itself, but also the food and service provided. The BBQ Gourmet's dedicated team and their mouth-watering dishes are sure to make your event unforgettable.