BBQ Catering Quotes Toronto
Are you planning a special event and want to make it memorable with a mouth-watering BBQ feast? If so, then The BBQ Gourmet is your go-to destination for the best BBQ Catering Quotes in Toronto.
The BBQ Gourmet is renowned for providing exceptional barbecue catering services in Toronto and its surrounding areas. With a wealth of experience under their belt, they can provide a range of delicious BBQ options that are sure to impress your guests. Their exceptional customer service and competitive BBQ Catering Quotes in Toronto make them a preferred choice for all kinds of events.
The charm of a barbeque is universally appealing. The smoky flavor, the sizzling sound and the tantalizing smell of grilled meat and vegetables are irresistible. Hosting a BBQ party can be an exciting way to celebrate any occasion. However, planning and executing a BBQ event can be quite challenging and time-consuming. This is where the expertise of The BBQ Gourmet shines. They take care of all the details, allowing you to enjoy your event stress-free.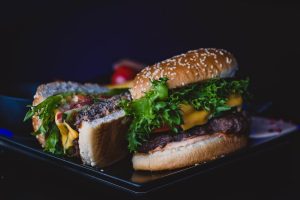 The BBQ Gourmet
The BBQ Gourmet offers comprehensive BBQ catering services, including menu planning, food preparation, serving, and even cleaning up afterward. They provide a variety of BBQ catering packages that cater to diverse tastes and budgets. Whether it's a small family gathering or a large corporate event, they are equipped to handle events of all sizes and scopes.
When it comes to BBQ Catering Quotes, Toronto's The BBQ Gourmet offers competitive pricing without compromising on quality. They understand that every event is unique and therefore, they customize their quotes based on your specific needs and preferences. The cost of their services depends on various factors such as the number of guests, the type of BBQ menu selected, the duration of the event, etc.
The BBQ Gourmet's exceptional culinary team uses the freshest ingredients to prepare their signature barbecue dishes. Their menu includes a variety of options from classic BBQ favorites like ribs, pulled pork, and brisket to unique offerings like grilled seafood and veggie skewers. They even offer vegetarian and gluten-free options to cater to all dietary preferences.
Catering Services
When choosing a BBQ catering service, it's not just about the food. It's also about the overall experience. The BBQ Gourmet understands this and strives to provide an exceptional BBQ experience for your guests. Their professional staff are well-trained to deliver the highest level of customer service, ensuring your guests feel well taken care of.
So, how to get BBQ Catering Quotes in Toronto from The BBQ Gourmet? It's simple. Visit their website and fill out their online form providing details about your event. Their customer service team will get back to you shortly with a customized quote. You can also call them directly to discuss your requirements.
The BBQ Gourmet has earned a stellar reputation in Toronto for their outstanding BBQ catering services. They have countless positive reviews from satisfied customers who commend their delicious food, professional service, and reasonable pricing. Their commitment to quality and customer satisfaction makes them a top choice for BBQ Catering in Toronto.
BBQ Food Catering
In conclusion, if you are looking for BBQ Catering Quotes in Toronto, look no further than The BBQ Gourmet. They offer a comprehensive range of BBQ catering services tailored to meet your specific needs. Their professional team, delectable BBQ menu, and competitive quotes make them the perfect choice for your next event. So why wait? Get in touch with The BBQ Gourmet and make your event a smoky, succulent success!
Remember, nothing brings people together like good food. With The BBQ Gourmet, not only will you get great food, but you'll also get an unforgettable BBQ experience. Don't settle for anything less than the best. Choose The BBQ Gourmet for the best BBQ Catering Quotes in Toronto.