BBQ Catering Menus Toronto
From corporate events to private parties, the art of serving mouth-watering barbecue food has always been a crowd-pleaser. In Toronto, this flavorful food trend is taken to the next level by The BBQ Gourmet, one of the most sought-after BBQ Catering Menus in Toronto.
The BBQ Gourmet, a leading name in Toronto BBQ Catering, is well-known for its authentic, fire-grilled menu options that evoke a festive outdoor atmosphere. It's not just about the seductive aroma and tantalizing tastes, but also about the memorable experiences they create around food. When it comes to BBQ Catering Menus in Toronto, The BBQ Gourmet stands out in delivering a unique gastronomic experience.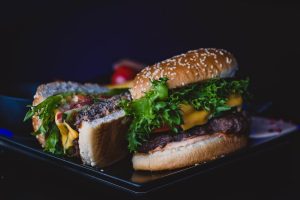 The BBQ Gourmet
Their BBQ Catering Services are versatile, providing a wide range of options to suit different taste preferences. Whether it's smoky ribs, juicy burgers, or grilled vegetables, their extensive menu offers something for everyone. Special dietary requirements are also catered for, with vegetarian and gluten-free options available.
The BBQ Gourmet caters to different events, from corporate gatherings to private parties or weddings. Regardless of the occasion, they promise a seamless catering solution that will leave your guests talking about your event for years to come. Their team of professionals is dedicated to ensuring the smooth running of your event, paying keen attention to detail from preparation to serving.
The BBQ Gourmet's expertise extends beyond catering to menu planning. They can customize BBQ packages to fit your specific needs and budget. Whether you are hosting a small intimate gathering or a large-scale event, they have got you covered. With their BBQ Catering Menus in Toronto, you are guaranteed a feast that compliments your event theme and satisfies your guests' palate.
BBQ Catering Services
What sets The BBQ Gourmet apart in the BBQ Catering Services industry is their commitment to quality. All their meats are sourced from trusted local vendors, ensuring freshness and quality. The meat is smoked for several hours, allowing the flavors to penetrate deeply. This meticulous preparation process results in tender, juicy, and flavorful meat that is hard to resist.
The BBQ Gourmet also offers a variety of sides and desserts to complement their main dishes. From classic coleslaw and baked beans to decadent brownies and cookies, their menu is well-rounded to deliver a satisfying meal from start to finish. They also offer beverage services, which include a selection of sodas, juices, and bottled water.
In terms of service, The BBQ Gourmet goes the extra mile to ensure customer satisfaction. Their staff is friendly, professional, and attentive to guests' needs. They take care of everything from setup to cleanup, allowing you to focus on entertaining your guests and enjoying the event.
Smoked Foods
When it comes to BBQ Catering Menus in Toronto, The BBQ Gourmet consistently ranks high in barbecue related searches. Their reputation is built on their dedication to delivering high-quality food and exceptional service. Their commitment to customer satisfaction is evident in the positive reviews they receive from happy clients.
In conclusion, The BBQ Gourmet is a prime choice for those looking for BBQ Catering Menus in Toronto. With their impressive menu, professional service, and commitment to quality, they promise an unforgettable barbecue experience for your event. Whether you are a meat lover or a vegetarian, The BBQ Gourmet has something to satisfy your BBQ cravings. So, why wait? Contact The BBQ Gourmet today and let them take your event to the next level with their exceptional BBQ catering services.