BBQ Catering for Weddings Toronto
When it comes to the special occasion of wedding celebrations in Toronto, BBQ catering has become a popular choice for many couples. Offering a relaxed, fun, and delicious dining experience, BBQ catering for weddings provides a unique touch that your guests will remember for years to come. This article shines a spotlight on one of Toronto's premier BBQ catering companies – The BBQ Gourmet, known for their mouth-watering dishes and exceptional service.
The BBQ Gourmet is a leading provider in BBQ Wedding Catering in Toronto. With their extensive experience and passion for BBQ, they have built a reputable name in the industry. They offer a wide range of BBQ options, from traditional smoked meats to inventive culinary creations, all designed to make your wedding day unforgettable.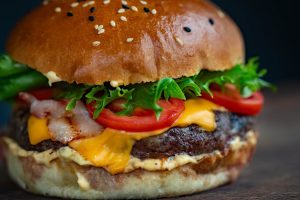 The BBQ Gourmet
One of the key features that set The BBQ Gourmet apart from other Toronto Wedding Catering services is their attention to detail. They believe that every wedding is unique, and therefore, they tailor their menu to suit the couple's tastes and preferences. Whether you prefer a classic BBQ spread featuring succulent ribs, pulled pork, and brisket, or you're seeking something a bit different like BBQ salmon or grilled vegetables, The BBQ Gourmet can deliver it all.
Additionally, The BBQ Gourmet emphasizes quality in every aspect of their service. They source their ingredients from local suppliers, ensuring that the food they serve is fresh and of the highest standard. Their team of professional chefs then transform these ingredients into delectable BBQ dishes, each one packed full of flavor and cooked to perfection.
Moreover, The BBQ Gourmet is committed to providing a seamless experience for their clients. Planning a wedding can be stressful, but with their team on your side, you can rest assured that the food aspect will be taken care of. From the initial consultation through to the day of the event, they handle every detail with care and professionalism, ensuring that your wedding catering goes off without a hitch.
Wedding Catering Toronto
Aside from their exceptional food and service, The BBQ Gourmet also stands out for their commitment to sustainability. They understand the environmental impact of the catering industry and strive to minimize their footprint as much as possible. This includes using sustainable ingredients, minimizing waste, and promoting recycling at their events. This commitment not only benefits the environment but it also adds an extra layer of satisfaction for their clients.
When searching for BBQ Catering for Weddings Toronto on Google, The BBQ Gourmet consistently ranks among the top related searches. This is a testament to their stellar reputation and the high-quality service they provide. They have catered countless weddings across the city, each one leaving a trail of satisfied customers and rave reviews.
BBQ Wedding Catering
In conclusion, if you're planning a wedding in Toronto and want to incorporate a BBQ theme, The BBQ Gourmet should be your first choice. Their expert team, attention to detail, and commitment to quality make them a standout option for any couple seeking a memorable, delicious, and stress-free catering experience. So why wait? Start planning your BBQ wedding feast with The BBQ Gourmet today, and make your special day even more memorable.
Remember, your wedding day is one of the most important days of your life, and the food served should be just as unforgettable. With BBQ Catering for Weddings Toronto by The BBQ Gourmet, every bite will be a delicious memory your guests will not soon forget.