BBQ Catering for Parties Toronto
When planning a party, one of the most crucial aspects to consider is the food. But why just stick to the traditional party foods when you can bring in a unique and mouth-watering experience? BBQ Catering for Parties Toronto ensures a memorable culinary experience for your guests. And who better to bring this experience to life than The BBQ Gourmet?
A pioneer of Outdoor BBQ Catering, The BBQ Gourmet specializes in providing an authentic and exquisite BBQ experience. Offering a wide range of delicacies cooked to perfection, this catering service ensures the ultimate satisfaction of your taste buds. Whether it's a small gathering or a large corporate event, The BBQ Gourmet provides an unparalleled BBQ Catering Service that will leave your guests craving for more.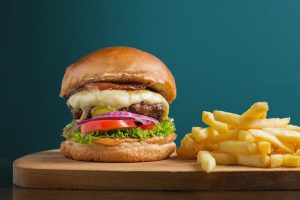 The BBQ Gourmet
Dazzling with a wealth of options in BBQ Food Catering, The BBQ Gourmet focuses on quality, flavor, and presentation. From succulent ribs and juicy burgers to char-grilled veggies and smoky chicken, they've got it all covered. Each dish is prepared with care, ensuring that every bite is packed with flavor.
Firstly, there's no denying that the aroma of barbecued food is enticing. Imagine the scent of smoky, grilled delicacies wafting through the air, making your guests' mouths water even before the first bite. That's the magic of BBQ Catering for Parties Toronto.
Secondly, BBQ catering isn't just about the food; it's about the experience. The sizzle and crackle of the BBQ, the smoke rising from the grill, the tantalizing aroma- it's all part of the package. With The BBQ Gourmet, you're not just hiring a caterer; you're bringing an event to life.
BBQ Catering Services
Moreover, The BBQ Gourmet believes in the importance of customization. Whether it's a detailed menu or dietary preferences, they are willing to adapt to your needs. This dedication to customer satisfaction sets them apart as a top-notch BBQ Party Catering service in Toronto.
The BBQ Gourmet takes pride in offering an authentic BBQ experience. They bring the BBQ to you, ensuring that the food is fresh, hot, and delicious. Prepared by professional chefs and served by friendly staff, the service is exceptional on every front.
With a focus on quality, The BBQ Gourmet uses only the finest ingredients. Their meats are sourced from trusted local suppliers, and the vegetables are fresh and seasonal. This dedication to quality is evident in the taste of their dishes, which are full of flavor and expertly cooked.
BBQ Party Catering
Another factor that sets The BBQ Gourmet apart is their commitment to eco-friendly practices. They use biodegradable serving dishes and cutlery, and their cooking methods are energy-efficient. This commitment to sustainability makes them a catering service you can feel good about hiring.
The BBQ Gourmet is a leader in BBQ Catering for Parties Toronto. With their focus on quality, flavor, and customer satisfaction, they ensure a memorable experience for you and your guests. Whether it's a backyard birthday party, a corporate event, or a family reunion, The BBQ Gourmet promises a feast that your guests will remember long after the party is over.
Choose BBQ Catering for Parties Toronto and let The BBQ Gourmet bring the mouth-watering, smoky taste of authentic BBQ to your next event. Because when it comes to creating memorable parties, it's not just about the party; it's about the food too!