Barbeque Food Delivery Toronto
Gourmet food, especially when it involves barbeque, is a delight that every foodie relishes. For those living in or visiting Toronto, The BBQ Gourmet offers an exciting array of barbeque food delivery services that bring the succulent taste of prime barbeque right to your doorstep. With many opting for contactless delivery amid the ongoing pandemic, the convenience of food delivery, particularly Barbeque Food Delivery in Toronto, has soared in popularity.
The BBQ Gourmet is a notable player in Toronto's vibrant food scene, specializing in delivering an authentic, delicious barbeque experience right to your home or office. Operating from its base in Toronto, the establishment has honed its skills in creating and delivering a rich variety of BBQ cuisines from around the globe. The platform offers a convenient online BBQ Food ordering service, making it a breeze for customers to order from an extensive menu filled with mouth-watering options.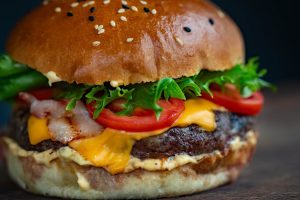 The BBQ Gourmet
The BBQ Gourmet prides itself on its distinctive approach to BBQ catering. Their team sources fresh ingredients locally to ensure the quality and taste of each dish they serve. The eclectic menu offers a mix of traditional and innovative BBQ dishes, providing something for everyone, regardless of their dietary preferences or restrictions. Whether you crave an American-style pulled pork sandwich, a delicately smoked salmon, or an exotic Korean BBQ dish, The BBQ Gourmet has got your cravings covered.
Another aspect that sets The BBQ Gourmet apart from other food delivery services in Toronto is its commitment to customer satisfaction. They offer timely delivery, ensuring that customers receive their orders hot and fresh, enhancing the dining experience. Furthermore, the platform provides a seamless online ordering experience, making it easy for customers to choose their favourite dishes and have them delivered at their convenience.
Online BBQ Food Ordering
Moreover, The BBQ Gourmet is renowned for its BBQ catering services. They cater to a variety of events, ranging from small family gatherings to large corporate events. Their team is adept at handling all the logistics, including setup, cooking, and cleanup, allowing clients to focus on enjoying their event. Their catering menu is customizable, allowing clients to choose from a wide variety of BBQ dishes that suit their taste and dietary preferences.
The BBQ Gourmet has truly revolutionized the concept of Barbeque Food Delivery in Toronto. With their top-notch service, they have created a niche for gourmet BBQ delivery, positioning themselves as a favourite among Toronto locals and visitors alike.
BBQ Catering
Their commitment to quality, service, and authenticity is evident in the rave reviews they continuously receive from satisfied customers. The BBQ Gourmet has indeed made a mark in the realm of gourmet BBQ food, offering a unique gastronomic experience that one can enjoy from the comfort of their home or office.
To conclude, if you're in Toronto and have a hankering for a BBQ feast, The BBQ Gourmet is your go-to choice. Their online ordering service is user-friendly and efficient, ensuring you can satisfy your BBQ cravings without stepping out of your home. Whether you're planning a small dinner party or a grand event, The BBQ Gourmet's catering service will take your event to the next level, impressing your guests with their delectable BBQ dishes. Experience the ease and convenience of Barbeque Food Delivery in Toronto with The BBQ Gourmet.