Barbeque Catering Services Toronto
As the vibrancy of the Toronto food scene continues to soar, one culinary delight that always hits the spot is barbequing. Barbeque Catering Services in Toronto is becoming increasingly popular, with BBQ Gourmet leading the charge. Offering a unique blend of flavours and a commitment to high-quality service, BBQ Gourmet is revolutionizing the BBQ catering scene.
Barbeque, or BBQ as it is fondly known, is not just about grilling food; it's a culinary art form that brings people together. It is about creating an atmosphere of warmth, camaraderie, and indulgence. And what better way to do this than having your event catered by BBQ Gourmet, a leading player in the Barbeque Catering Services Toronto scene?
BBQ Gourmet is renowned for its mouth-watering ribs, perfectly grilled chicken, and succulent pulled pork, all smoked to perfection. Their experienced chefs understand the delicate balance of flavours and the meticulous attention to detail that goes into creating an unforgettable BBQ experience. With an extensive menu that caters to a wide range of preferences, BBQ Gourmet is the go-to choice for BBQ catering in Toronto.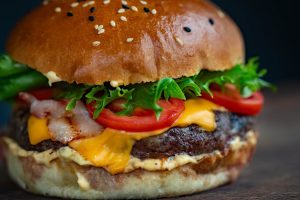 The BBQ Gourmet
At BBQ Gourmet, the mantra is simple – quality ingredients, cooked to perfection. This commitment to quality extends to their customer service. They understand that every event is unique, and so they offer customized catering packages to suit every need and budget. Whether you're planning an intimate family gathering, a corporate event, or a large-scale community event, BBQ Gourmet has got you covered.
When it comes to Barbeque Catering Services in Toronto, few can match the experience and expertise of BBQ Gourmet. Their team of skilled chefs and event planners work seamlessly to ensure every detail is taken care of, leaving you free to enjoy your event. From creating a tailored menu to setting up and tearing down the event, BBQ Gourmet offers a comprehensive service that takes the stress out of planning.
BBQ Catering Toronto
BBQ Gourmet also offers a range of delicious side dishes to complement their BBQ offerings. From classic coleslaw and potato salad to gourmet grilled vegetables and cornbread, there's something to satisfy every palate. And let's not forget their delectable range of desserts. From freshly baked pies to decadent chocolate brownies, BBQ Gourmet offers the perfect sweet ending to your BBQ feast.
BBQ Gourmet's commitment to sustainability is another reason they are a top choice for BBQ Catering Services in Toronto. They strive to source local, organic ingredients wherever possible, reducing their carbon footprint and supporting local farmers and suppliers. They also use eco-friendly serving ware and recycling practices, ensuring your event is not only delicious but also environmentally responsible.
Toronto BBQ Catering Services
When it comes to finding the perfect BBQ catering service in Toronto, the choice is clear. With its commitment to quality food, exceptional service, and sustainable practices, BBQ Gourmet is setting the standard for BBQ Catering Services in Toronto. The only question that remains is, are you ready to unleash the flavours with BBQ Gourmet?
In the world of BBQ, there's no substitute for experience, and BBQ Gourmet has plenty of it. With years of catering events of all sizes under their belt, they know exactly how to create a BBQ experience that will leave your guests raving. So why wait? Experience the flavours, the service, and the atmosphere that only BBQ Gourmet can provide. Make your next event a BBQ Gourmet event. After all, nothing says celebration like a perfectly grilled steak or a succulent piece of chicken, freshly pulled from the smoker.
If you're in Toronto and in need of exceptional BBQ catering services, remember the name – BBQ Gourmet. Your tastebuds and your guests will thank you.