Barbeque Catering Quotes Toronto
When it comes to creating memorable events in Toronto, nothing says celebration like a good old barbeque. If you're hosting a gathering and looking for Barbeque Catering Quotes Toronto, you've landed at the right place. Welcome to The BBQ Gourmet, your reliable partner for all things BBQ. Throw unforgettable parties and events with our high-quality barbecue catering service that offers a fantastic selection of grilled delicacies, cooked to perfection.
At The BBQ Gourmet, we take pride in offering a unique flavor experience that is sure to impress all your guests. With an array of mouth-watering BBQ dishes from globally inspired cuisines, our Outdoor Catering services will transport you to a world where taste and quality are paramount. Our seasoned chefs have a knack for grilling, smoking, and roasting, ensuring that each dish served is a gastronomic delight.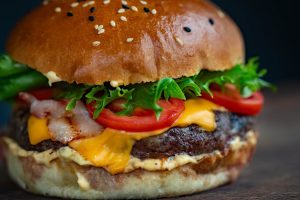 The BBQ Gourmet
Whether you're hosting an intimate gathering or a large-scale event, our BBQ Catering services can cater to any group size. Our top priority is to provide you with a stress-free catering experience, allowing you to focus on enjoying your event. We handle everything from setting up the grill station to serving food and cleaning up afterward.
Looking for a Barbeque Catering Quote in Toronto? At The BBQ Gourmet, we aim to make our services as transparent as possible. When you reach out to us for a quote, we take into account various factors such as the number of guests, menu selection, and event location. This way, we ensure that you receive a quote tailored to your specific needs and budget.
As a leading provider of Barbecue Catering in Toronto, we believe in delivering a full-service experience, which means we take care of everything from the initial planning to the execution. Our team works closely with you to understand your requirements and preferences, ensuring that your event is just as you envisioned it to be.
Outdoor Catering
Choosing the right Catering Services for your event can make all the difference in making it a memorable one. At The BBQ Gourmet, we delight in creating memorable experiences through our food. Our menu is customizable, accommodating different dietary requirements and preferences. Whether you prefer traditional BBQ dishes like ribs and pulled pork or want to try something different like our grilled vegetarian options, we have something for everyone.
With The BBQ Gourmet, you're not just hiring a Toronto BBQ Catering service; you're choosing a partner who understands the importance of your event. We are committed to providing unmatched service quality, impeccable food, and an overall exceptional experience.
Toronto BBQ Catering
We understand that every event is unique, and so are your requirements. Hence, we offer a variety of packages that can be customized as per your needs. Whether you're hosting a corporate event, a birthday party, a family reunion, or a wedding, our catering service is equipped to handle all kinds of events, ensuring that your guests have a great time and you, as the host, are stress-free.
To sum it up, if you're looking for a memorable gastronomic experience for your next event, consider Barbeque Catering Quotes Toronto from The BBQ Gourmet. With our delicious food, exceptional service, and competitive pricing, we are sure to make your event a resounding success. Reach out to us today to get a quote and let us help you plan an unforgettable event.