Barbeque Catering Packages
Are you planning an event in Toronto and considering BBQ Gourmet for your catering? Well, you have come to the right place! When it comes to Barbeque Catering Packages in Toronto, BBQ Gourmet offers the best in terms of quality, variety, and price.
In the heart of Toronto, BBQ Gourmet stands as a beacon for all those in search of mouth-watering, smoky, and delectable barbeque delights. With an array of Barbeque Catering Packages to choose from, BBQ Gourmet ensures that each event becomes an unforgettable culinary experience for its guests.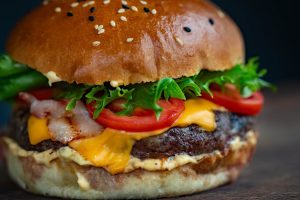 The BBQ Gourmet
BBQ Gourmet is renowned for its unique and authentic barbeque style. With a team of professional chefs who have a deep understanding of BBQ preparation, BBQ Gourmet emphasizes flavor, freshness, and quality, prioritizing locally sourced ingredients for their dishes.
When exploring BBQ Catering in Toronto, it's essential to know what to expect from your package. The Barbeque Catering Packages at BBQ Gourmet are comprehensive and customizable. They offer a wide variety of options that cater to different dietary requirements and preferences. From traditional smoked meats, such as pulled pork and brisket, to vegetarian and vegan options, BBQ Gourmet ensures that everyone at your event is taken care of.
One of the highlights of BBQ Gourmet is the way they prepare their meats. They use a slow-cooking process that involves smoking the meats over hickory wood, lending an incredible depth of flavor that's hard to resist. Whether you're a fan of tender ribs or juicy chicken, BBQ Gourmet has something that will tickle your tastebuds.
BBQ Packages
BBQ Gourmet also offers customizable sides and desserts to complement their main courses. Their side dishes range from classic coleslaw and cornbread to unique options like their sweet potato mash or smoked beans. For dessert, they offer a variety of pies, cookies, and brownies that are the perfect finish to a hearty BBQ meal.
When it comes to pricing, BBQ Gourmet offers competitive rates for their Barbeque Catering Packages in Toronto. They provide various packages to suit different budgets, ensuring you get the best value for your money. Their pricing is transparent, with no hidden costs, making it easier for you to plan your event without any surprises.
Gourmet Catering
Another aspect that sets BBQ Gourmet apart from other caterers in Toronto is their exceptional service. Their dedicated staff takes care of everything, from setting up to cleaning up, allowing you to focus on enjoying your event. They also offer delivery and on-site grilling services, ensuring your food is served fresh and hot.
Moreover, BBQ Gourmet also caters to various events, whether it's a corporate function, wedding, birthday party, or just a casual get-together. Their professional team works closely with you to understand your requirements, helping you plan the perfect menu for your event.
In terms of health and safety, BBQ Gourmet adheres to strict guidelines and procedures. They follow all the necessary sanitary practices to ensure the food is prepared and served in the safest way possible. This commitment to health and safety is reflected in the rave reviews they receive from their clients.
BBQ Packages
In conclusion, if you're looking for gourmet BBQ Catering in Toronto, BBQ Gourmet is your go-to option. With their delicious food, exceptional service, and competitive pricing, BBQ Gourmet guarantees an unforgettable experience for you and your guests. So why wait? Check out their Barbeque Catering Packages in Toronto and plan your next event with BBQ Gourmet.
So, let's make your next gathering a deliciously memorable one with BBQ Gourmet's Barbeque Catering Packages in Toronto. Trust us, your guests will be raving about the food long after the event is over.