Barbeque Catering Menus Toronto
If you are looking for the best barbeque catering menus in Toronto, then you must experience the culinary delight that is The BBQ Gourmet. Known for its exceptional service and mouth-watering barbeque, The BBQ Gourmet is a premier choice for those seeking top-notch BBQ catering in the city.
The BBQ Gourmet is an essential part of any event, be it a family gathering, a corporate event, or a summer party. Offering a wide range of barbeque catering menus, Toronto's The BBQ Gourmet ensures a superior dining experience for all guests.
Toronto's catering scene is diversified, but when it comes to barbeque, The BBQ Gourmet stands out for its versatility and the unique culinary experience it offers. Their menus are designed with innovative flavours and cater to all dietary needs, including vegetarian and gluten-free options. With such a wide selection, there's something for everyone.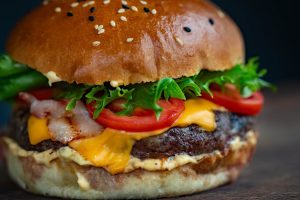 The BBQ Gourmet
One of the highlights of The BBQ Gourmet's barbeque catering menus in Toronto is their smoked meat selection. They specialize in slow-cooked, smoked meats that fall off the bone and melt in your mouth. Their selection includes classics such as pulled pork, brisket, ribs, and chicken, all cooked to perfection and served with a selection of homemade sauces and sides.
The BBQ Gourmet also excels in creating custom barbeque menus tailored to specific events or themes. Whether you're hosting a traditional Southern-style barbeque or a Hawaiian luau, their culinary team can create a menu that fits perfectly with your event's vibe.
Aside from their exceptional barbeque catering menus, Toronto's The BBQ Gourmet also offers full-service catering. Their professional team takes care of every detail, from setup to clean-up, ensuring a stress-free event for you. They also provide all the necessary equipment, including grills, smokers, and serving stations, making them a one-stop-shop for all your BBQ catering needs.
Toronto Catering
Moreover, The BBQ Gourmet's commitment to customer satisfaction sets them apart. Their team works closely with you to ensure the menu aligns with your tastes and preferences. They believe in creating a culinary experience that leaves a lasting impression on your guests.
With The BBQ Gourmet, you're not only getting a barbeque catering menu but a complete culinary experience. Their expert chefs and staff put their heart and soul into every event they cater, reflecting their passion for food and service.
While they are primarily known for their fantastic barbeque, The BBQ Gourmet also offers a wide variety of other cuisines. From Italian pasta to Mexican fajitas, their versatile menu ensures all taste buds are catered to.
BBQ Menu
So, if you're in need of the best barbeque catering menus in Toronto, look no further than The BBQ Gourmet. They provide a unique and customizable BBQ experience that's sure to impress. With their help, your event will be one to remember.
In conclusion, The BBQ Gourmet offers a delicious BBQ experience combined with unparalleled service. Their wide range of BBQ menus and commitment to high-quality food and service make them a top choice for BBQ catering in Toronto.
So, whether you're planning an intimate backyard gathering or a large corporate event, consider The BBQ Gourmet. With their delicious BBQ menus and top-notch service, your event is sure to be a hit. Try out The BBQ Gourmet for your next event and experience the best barbeque catering menus Toronto has to offer.