Barbeque Catering Toronto
When planning a special event in Toronto, the food is a crucial part that can make or break your gathering. For those who wish to serve mouth-watering meals that leave a memorable impression, The BBQ Gourmet offers exceptional Barbeque Catering in Toronto that is sure to satisfy your guests and elevate your event.
The BBQ Gourmet is a dedicated barbecue catering service based in Toronto, providing outstanding service and delicious food that has won the hearts of many. They are experts in their field, with the ability to serve both intimate and large gatherings, ensuring your BBQ event catering runs seamlessly. With The BBQ Gourmet, you can expect a professional service, where every detail is catered for, from the food preparation to clean-up post-event.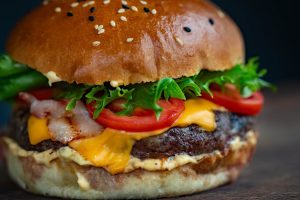 The BBQ Gourmet
One of the reasons The BBQ Gourmet has become a go-to choice for BBQ Catering in Toronto is their diverse menu options. They offer an array of mouth-watering dishes that cater to all tastes and dietary needs. Their offerings include classic BBQ staples like ribs and chicken, as well as a variety of side dishes. The BBQ Gourmet guarantees that every bite is packed full of flavour, designed to satisfy the palate of every guest.
The BBQ Gourmet understands that every event is unique, and therefore, they offer customized BBQ Catering solutions to meet specific requirements. Whether you are hosting a wedding, corporate event, or a casual backyard gathering, they can tailor their offerings to suit your needs. From the menu selection to the presentation, each detail is meticulously planned to ensure your event is a success.
But the BBQ Gourmet is not just about food; they also offer full-service Toronto Catering Services. This means they handle every aspect of your event, from the setup to serving and clean-up. Their well-trained staff provide attentive service, making sure that your guests are well looked after throughout the event. With their help, you can focus on enjoying your event without the stress of managing the logistics.
BBQ Event Catering
The BBQ Gourmet also places a high emphasis on quality. They source their ingredients from local suppliers, ensuring the freshest and highest quality produce is used in their dishes. This commitment to quality is reflected in the delicious food they serve, and it's one of the reasons why they have become a trusted name for Barbeque Catering in Toronto.
Moreover, The BBQ Gourmet's commitment to excellence extends beyond their food and service. They also place a high priority on environmental responsibility. They use compostable and recyclable materials in their packaging and serving ware, demonstrating their dedication to not just creating great food, but also caring for our planet.
Toronto Catering Services
In conclusion, if you're looking for BBQ Catering in Toronto that offers not just great food but a comprehensive service that takes care of all your event needs, then The BBQ Gourmet is the perfect choice. With their dedication to quality, professionalism, and customer satisfaction, they have established themselves as a leader in the industry, providing an unrivaled BBQ catering service that is sure to make your next event a hit. So, when in need of a guaranteed crowd-pleaser, look no further than The BBQ Gourmet– they'll bring the sizzle to your event.
At the end of the day, it's not just about the food, but the memories created around it. With The BBQ Gourmet's Barbeque Catering in Toronto, you're not just serving meals – you're creating an unforgettable BBQ experience.