Barbeque Catering for Weddings Toronto
In the heart of the vibrant city of Toronto, the BBQ Gourmet stands as a beacon for those who are seeking an exceptional BBQ Catering service for their special celebration, particularly weddings. Blending the art of traditional cooking methods with the science of taste and presentation, BBQ Gourmet has become a first choice for Wedding Catering in Toronto.
BBQ Gourmet is known for crafting unforgettable dining experiences. With their unique approach to Barbeque Catering, they have revolutionized the way weddings are being catered in Toronto. Be it a small intimate celebration or a grand affair, BBQ Gourmet knows how to bring a touch of smoky BBQ magic to your special day.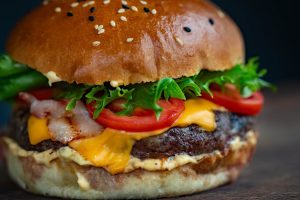 The BBQ Gourmet
The concept behind BBQ Gourmet's success lies in their dedication to quality and their passion for serving delectable BBQ dishes. The team adheres to the highest standards when it comes to sourcing their ingredients, guaranteeing that only the freshest, best quality produce is used. In addition, their skilled chefs hold years of experience in BBQ cooking, making them proficient in creating mouth-watering cuisines that impress every time.
The BBQ Gourmet team understands that every wedding is unique. Therefore, they offer bespoke BBQ Catering services to meet the specific needs and personal tastes of each couple. From the selection of the menu items to the setup of the BBQ stations, everything is customized to match the theme and style of the wedding.
Their menu encapsulates a wide range of BBQ items, from traditional smoked meats to innovative BBQ interpretations of classic dishes. Savour the taste of smoked brisket, grilled chicken, or tender ribs, cooked to perfection and paired with delightful sides such as grilled vegetables, fresh salads, and artisan bread. BBQ Gourmet ensures that there is something for everyone, even catering to vegetarian and vegan dietary preferences.
Wedding Catering
BBQ Gourmet is more than just a caterer; they see themselves as partners in your wedding celebration. With their comprehensive BBQ Catering services, they manage all aspects of the food and beverage arrangements, allowing you to enjoy your special day without any worries. They provide complete setup, serving, and clean-up services, all undertaken by their professional, friendly staff.
Let's not forget the presentation. With BBQ Gourmet, the visual appeal of the food is as important as the taste. They pay close attention to the presentation details, ensuring that every plate served is a feast for the eyes. Their BBQ stations are set up with aesthetic considerations, creating a visual spectacle that adds to the overall ambience of the wedding.
Barbeque Catering
What sets BBQ Gourmet apart from other Toronto Catering services is their commitment to providing an exceptional experience. From the initial consultation to the final clean-up, they ensure that every detail is handled with perfection. They take pride in their service quality, consistency, and ability to exceed expectations, making every event they cater an unforgettable experience.
In conclusion, when it comes to BBQ Catering for Weddings in Toronto, BBQ Gourmet stands as an unparalleled choice. With their exceptional food, exemplary service, and commitment to creating memorable experiences, they have truly redefined wedding catering in the city. So, if you are planning your wedding and looking for a unique food experience, consider the BBQ Gourmet – they are sure to make your special day even more memorable with their outstanding BBQ dishes and impeccable service.