Barbeque Catering for Parties Toronto
Throwing a party in Toronto and considering some delicious barbeque catering for your guests? Look no further than The BBQ Gourmet, one of Toronto's premier BBQ catering services. Known for their exceptional service and mouth-watering BBQ dishes, The BBQ Gourmet will make your party the talk of the town.
When planning a party, the food is often the focal point that brings people together. From casual backyard gatherings to corporate events, food plays a massive role in shaping the ambiance and experience of your guests. Therefore, choosing the right catering service can make all the difference. If you're considering BBQ party catering, it's important to choose a service that is well-versed in preparing and presenting the barbeque cuisine. Here is where The BBQ Gourmet comes into the picture.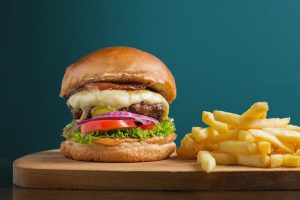 The BBQ Gourmet
With their vast experience in serving high-quality and great tasting BBQ dishes, The BBQ Gourmet has grown to become a top pick for BBQ catering for parties in Toronto. Their catering menu is packed with a variety of BBQ options, from the classic Texas-style brisket to the ever-popular Jamaican jerk chicken. The BBQ Gourmet's food quality is always high, with a commitment to using only the freshest ingredients.
As any event planner will tell you, food presentation is just as important as taste. The BBQ Gourmet shines here too, with beautiful and appetizing layouts that capture the heart and soul of barbeque. You can expect their BBQ buffet to be an eye-catching centerpiece, giving your party an authentic, rustic BBQ atmosphere.
The BBQ Gourmet takes care of all aspects of BBQ event catering services, from the set-up to the clean-up. Their professional catering team will work closely with you to understand your specific needs and preferences. Whether you want a full-service BBQ buffet, a drop-off catering service, or anything in between, The BBQ Gourmet is here to accommodate.
Event Catering
Choosing The BBQ Gourmet for your party means entrusting your event to a team that values customer satisfaction. They are known for their dedication to ensuring that every detail is perfect and that every guest leaves with a full stomach and a smile. The BBQ Gourmet's commitment to quality service and amazing food has made them a preferred choice for BBQ catering for parties in Toronto.
So, if you're planning a party and want to give your guests a memorable culinary experience, choose The BBQ Gourmet for your barbeque catering needs. Their diverse menu, commitment to quality, and unwavering attention to detail will surely make your party a success.
BBQ Party Catering
When you choose The BBQ Gourmet's barbeque catering for parties in Toronto, you're choosing a BBQ experience that is second to none. You're choosing a catering service that understands your needs and works to exceed your expectations. It's time to make your party unforgettable with delicious BBQ dishes that your guests will talk about long after the event.
In conclusion, barbeque catering is not just about the food. It's about creating an atmosphere, a shared experience, and memories that last long after the last bite. That's what The BBQ Gourmet brings to the table. So, if you're in Toronto and need top-notch barbeque catering for your party, remember one name – The BBQ Gourmet. Because when it comes to BBQ, they're not just good – they're gourmet.