Barbeque Catering Companies Toronto
The city of Toronto is home to a variety of culturally diverse restaurants and catering companies. Among these, there are a few remarkable ones that leave a memorable culinary imprint on their customers, and The BBQ Gourmet is one such Barbeque Catering Company in Toronto. This article will provide an in-depth review of their services and what makes them stand out in the bustling food catering market of Toronto.
The BBQ Gourmet is a leading name when it comes to BBQ Catering Services in Toronto. With over 30 years of experience in delivering mouth-watering, smoky, and perfectly barbecued meals, this catering company has earned its reputation for being one of the best in the city. Their delightful menu and exceptional service have made them a popular choice for both corporate catering and event catering.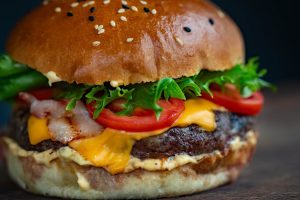 The BBQ Gourmet
One of the aspects that sets The BBQ Gourmet apart from other Barbeque Catering Companies in Toronto is their dedication to authenticity. They are renowned for using traditional methods of barbecuing, which involve slow-cooking the meat over hardwood, imparting a unique and irresistible flavour. This dedication to authenticity combined with their use of quality ingredients ensures a gastronomic experience that leaves their clients coming back for more.
Besides the delectable barbecued dishes, The BBQ Gourmet also offers a wide range of other food options to cater to different dietary needs and preferences. From vegetarian delights to gluten-free options and from seafood specialities to delicious desserts, they cater to all. Their versatility makes them an ideal choice for a wide range of events, from corporate meetings to family gatherings and from weddings to birthday parties.
Corporate catering is an area where The BBQ Gourmet truly excels. They understand the importance of creating the right impression and hence provide professional and quality service. Whether it is a small team meeting or a large corporate event, they cater to all with the same level of commitment and attention to detail. Their extensive menu and customizable options make it easy for companies to choose what suits their event best.
BBQ Catering Services
Another significant aspect of The BBQ Gourmet is their efficient order online system. This feature makes it easy for customers to browse their menu, make selections, and place orders with just a few clicks. The BBQ Gourmet has integrated state-of-the-art technology into their services, making it a hassle-free process for their clients to get their delicious BBQ meals delivered right to their doorsteps.
However, what truly seals the deal for The BBQ Gourmet being one among the top Barbeque Catering Companies in Toronto is their stellar customer service. Right from the time of placing the order to the event's completion, their team works meticulously to ensure a smooth, enjoyable experience. The BBQ Gourmet goes the extra mile to accommodate special requests and ensure customer satisfaction.
Corporate Catering
In conclusion, The BBQ Gourmet is a shining jewel in Toronto's culinary crown. Their commitment to quality, customer service, and a diverse menu has made them a favourite among BBQ-lovers and event organizers. If you are looking for a top-notch BBQ Catering service for your next event, The BBQ Gourmet is a choice you won't regret.
As a final note, remember to check out customer reviews and testimonials to get a better idea about any catering company. While reviews for The BBQ Gourmet are overwhelmingly positive, doing your research is always a good idea. Your event deserves the best catering service, and in Toronto, The BBQ Gourmet is surely one of the top contenders.