Affordable Food Truck Catering
Are you planning an event on a tight budget but still want to wow your guests? Look no further than affordable food truck catering services – the BBQ Gourmet. This innovative and cost-effective solution makes room for a fun and memorable experience without breaking the bank. With a myriad of mouth-watering BBQ flavors and a professional team ready to serve your guests, food truck catering has never been this exciting.
Food truck catering is a popular choice for event planners worldwide. Not only is it affordable, but it also adds an element of surprise that makes it more appealing to guests. The BBQ Gourmet offers a wide range of delicious menu options suitable for any event. From weddings to corporate events, food festivals to birthday parties, our team is committed to delivering the best BBQ flavors to your event.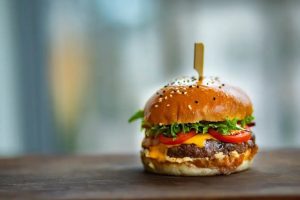 The BBQ Gourmet
The BBQ Gourmet stands out as a top-tier provider of affordable food truck catering services. Our team is dedicated to serving top-notch BBQ dishes guaranteed to satisfy your guests' taste buds. We pride ourselves in using the freshest ingredients and unique BBQ techniques that ensure our food is consistently delicious.
Moreover, we understand the importance of providing excellent service. Our professional and friendly staff are trained to attend to your guests' needs promptly, ensuring a seamless catering experience.
The BBQ Gourmet offers a variety of menu options that cater to different budgets. Whether you want a simple BBQ spread or a more elaborate menu, we are up to the task. Our affordable food truck catering services are designed to cater to all tastes and dietary requirements. We offer vegan, vegetarian, gluten-free, and meat options, ensuring all your guests are taken care of.
Food Truck Catering
Another advantage of choosing The BBQ Gourmet for your food truck catering needs is the flexibility and convenience we offer. Our mobile food truck can be stationed anywhere at your venue, providing easy access for your guests. This flexibility allows us to cater to both indoor and outdoor events, making us the perfect choice for any occasion.
Undeniably, having The BBQ Gourmet at your event brings an element of fun and excitement. Our food truck adds a unique touch to the event atmosphere, creating a memorable experience for your guests. Moreover, it provides a conversation starter, promoting social interaction among your guests.
Budget Friendly Catering
In building a reputation for excellent service, delicious food, and affordability, The BBQ Gourmet has become the go-to option for affordable food truck catering. We are committed to creating memorable events with our top-notch BBQ offerings. If you're planning an event and looking for a unique, budget-friendly catering solution, consider The BBQ Gourmet. It's not just about the food; it's about the experience.
With The BBQ Gourmet, you can rest assured that you're not only getting affordable food truck catering but also a culinary experience that will leave your guests talking about your event for years to come. So, why wait? Contact The BBQ Gourmet today and let us bring the BBQ party to you.