Affordable Barbeque Catering Toronto
Looking for a catering service that will leave your guests raving about the food? When it comes to affordable barbeque catering in Toronto, The BBQ Gourmet has it all. With a reputation for providing mouth-watering BBQ dishes and a commitment to exceptional service, we stand as the number one choice for those seeking top BBQ caterers in Toronto.
BBQ Gourmet is not just about barbeque, it's about an experience. We believe in creating memories around food, and what better way to do that than with the smoky, savoury goodness of a perfectly grilled barbeque dish? Whether it's a corporate event, a wedding, or a backyard party, our affordable BBQ catering services in Toronto ensure your event will be remembered for all the right reasons.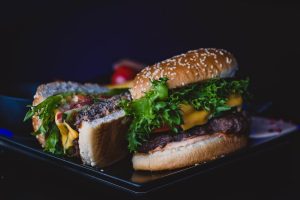 The BBQ Gourmet
One of the primary reasons why The BBQ Gourmet is a top choice among BBQ catering services in Toronto is our passion for quality. We use only the finest ingredients, from locally sourced meats to fresh vegetables and homemade sauces. Our skilled chefs have the experience and creativity to put together a barbeque menu that is as unique as your event. We cater to dietary restrictions and offer a wide range of vegetarian and vegan options, ensuring every guest has a plate full of deliciousness.
Affordability is another factor that sets us apart. We understand that budget plays a crucial role when planning an event. That's why we offer several budget-friendly BBQ catering packages. No matter your budget, we are committed to providing a catering experience that exceeds your expectations without breaking the bank.
With The BBQ Gourmet, you don't have to worry about the logistics. Our team takes care of all the details, from setup to clean-up. We bring everything needed for a successful event, including our commercial-grade BBQ grills, tableware, and even an attentive wait staff. Our goal is to provide a hassle-free experience so you can focus on enjoying the event.
BBQ Catering Services
When it comes to affordable barbeque catering in Toronto, The BBQ Gourmet is more than just a provider. We are partners in making your event memorable. With our commitment to excellent service, we work closely with you from menu planning to execution, ensuring every detail aligns with your vision.
But don't just take our word for it. Our reputation as one of the top BBQ caterers in Toronto is backed by countless positive reviews from satisfied clients. We are proud of the relationships we've built over the years and the trust that our clients have in us. We believe our success lies in our dedication to providing exceptional food and service.
It's time to take your event to the next level with affordable barbeque catering in Toronto. Experience the unique taste and exceptional service of The BBQ Gourmet. Whether you're planning a small gathering or a large-scale event, we're ready to help you make it a success.
Top BBQ Caterers in Toronto
Remember, a great event isn't just about the location or the decorations. It's about the food. It's about giving your guests an experience they will savour and talk about long after the party ends. And with The BBQ Gourmet at your service, you can be confident that your event will be the talk of the town.
Don't let budget constraints limit your event's potential. Choose The BBQ Gourmet for affordable barbeque catering in Toronto. You'll be glad you did. Let us turn your event into a culinary delight that your guests will remember for years to come.
In conclusion, if you're searching for a budget-friendly BBQ catering service that doesn't compromise on quality or service, The BBQ Gourmet in Toronto is your go-to choice. Reach out to us today, and let us add a touch of deliciousness to your event. With The BBQ Gourmet, affordable barbeque catering in Toronto has never tasted this good!